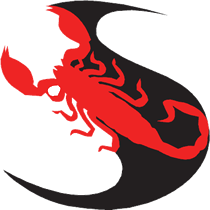 Specialized Security Services in the area of Access controls are not readily available in our market. It is viewed as a technology of the future or the developed world and a complex one.
Our company, Scorpion Technologies & Systems Limited would like to dispel such myths. We are a professional installation Company dealing with smart home and office automation as well as access control and integrated security products.
The Unique feature of our products is the ability to link up all the systems to use a single I.D card to access all areas from the parking area to all the doors within your facility including the lifts.
Brief History
We set up our company as a security firm in 1994. We provided guarding services and Alarm back-up services till Mid 2001. After these initial six years in the security industry we decided to specialize in one line as opposed to going into all the security areas. We closed down the guarding section and opted in pursuing our strongest area which was providing electronic security equipment in all the above areas. In doing this we refined our installation & maintenance, skills in these areas.
The Team
We have a technical team of five highly qualified technicians whom we have worked with over the years. Three staff in sales and marketing and over 15 part-time staff who we use in designated site projects.
"The products we offer our customers are not only user friendly, but are reliable, durable and cost effective. We sell systems which we not only fully guarantee, but also maintain. Our customers are never left stranded at any time."
"In security products we have chosen not to take short-cuts in providing our customers with the best in the world market. All our products come from international companies which we have a direct relationship with up-to the factory level."