Smart HDL nominated in TechHome Mark Of Excellence Awards
2011-08-08 13:45:20 · Posted in News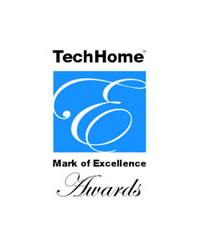 Our partner in home and office automation, Smart HDL, has been nominated for the Tech Home Mark Of Excellence Awards.
Our flagship product, Smart BUS energy saving and eco-friendly solutions for both businesses and homes has received recognition by one of the most prestigious revierws of home automation technology.
We are proud to be associated with Smart HDL.
Access Control via Pedestrian Flap Barrier
2011-08-08 13:48:25 · Posted in Features

The pedestrian flap barrier is designed to control pedestrians entering or exiting restricted areas usually under surveillance, and in particlular low security areas. Passage frequency is 30 people per minute. Commonly used to control both directions the barrier may card access, token acceptor or otehr remote device which produces a clean closure for authorized passage.
Learn more about our barrier controls and turnstile products.
One Card Solutions for the Smart Hospital
2011-08-08 13:50:39 · Posted in Features
Smart Hospital Bedside Controller gives the Patient control on All-Room needed Devices; for lighting & Dimming, Blinds , HVAC, TV with Language Selector. RFID is a technology being adopted in many business fields, especially in the medical field.
This system initially uses contactless smart cards to store patient's data and for authentication of hospital employees in the system. RFID tags stuck to patients' necklace tags
This system deals with security matters related to information stored in the smart cards regarding patients medical condition, history, drug administration, doctors' notes and others, also comes with Patient Tracking System.